Welcome to the Furry Cruise.
We welcome you to explore and learn about this unique Furry event on board a cruise ship. Each year we bring together the joy of a cruise vacation and mix it with the fun of hanging out with fellow furry friends, allowing you to explore the joys of the amazing ships we sail on and the varied ports we visit. We strive to provide a combination of scheduled dinners and organized time for fur-suiting with plenty of free time to relax and do as you please with those you have brought along with and those you befriend on ship. We welcome Furries as well as friends and family who would enjoy the antics of our event. So join us, suiter or not, there is something for everyone kick back enjoy a drink and the wonderful food and explore with us we look forward to meeting you.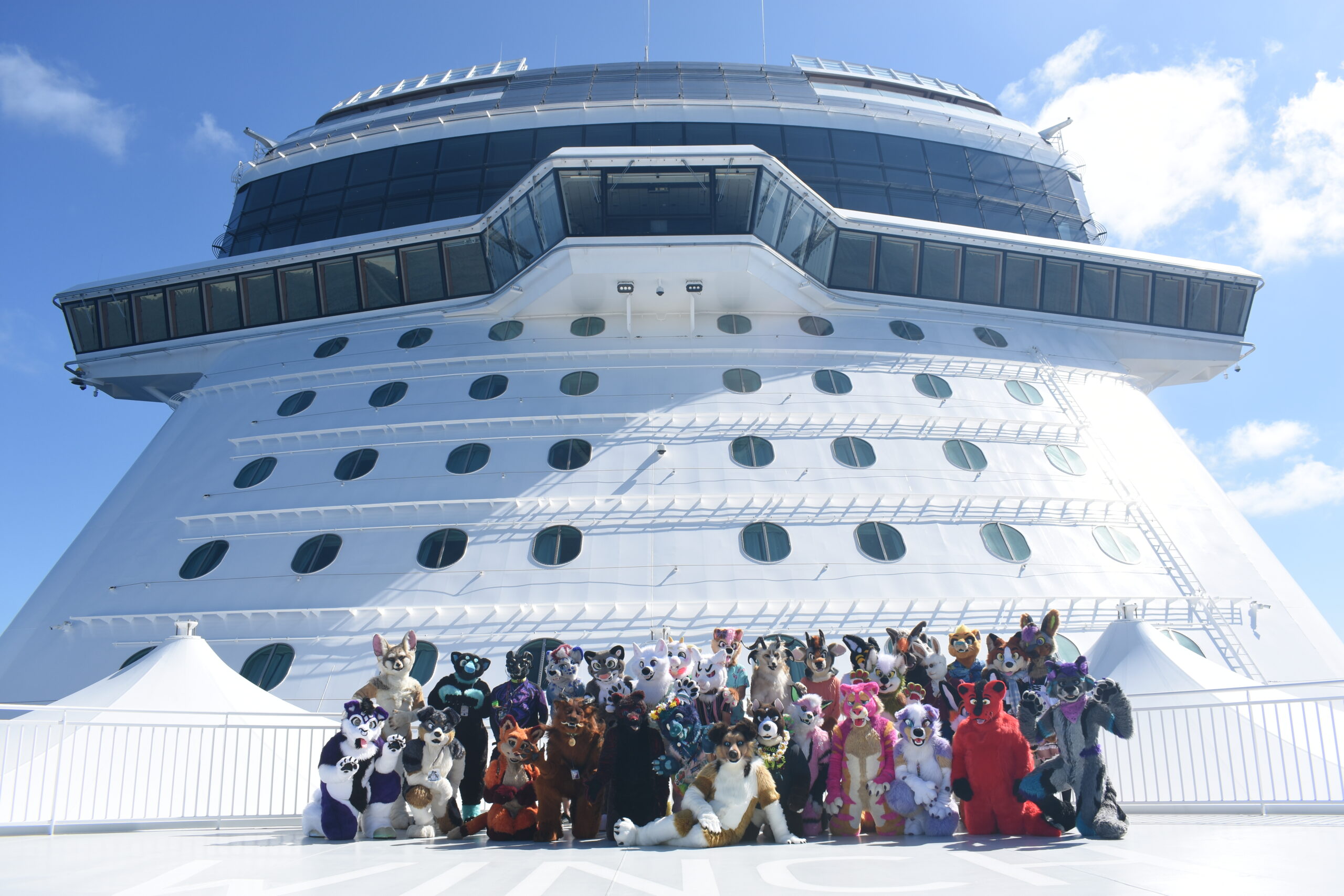 2024 Furry Cruise
This year we return to Miami and to the warmer climate of the western Caribbean on the Norwegian Joy leaving Saturday Oct 26th for a 7 day trip of fun and sun. Enjoy a day at sea to learn our ship and meet your fellow travelers, hit the water slides or the go-karts, or just get some sun on one of the sun decks; the choice is yours. Arriving Monday morning, explore Roatan Island in Honduras. Enjoy the many beaches and many water activities or explore the island as you see fit. Our next stop is Harvest Caye, a private island for our cruise line with shopping, zip lines, jet skis, river tubing, and many other fun things to do. After an evening at sea we arrive at Costa Maya, Mexico with more beach adventures as well as Mayan ruins and jungle explorations. On Thursday we have our final stop of Cozumel, Mexico. This city is a little more expansive and has more sights to see as well as theme parks and inclusive resorts that you can enjoy for the day as well as some more down to earth tours that can show you around. With our ports of call at an end enjoy one last day at sea, the amazing food and drinks, and the wonderful friends you have made along the way before returning to Miami on Saturday.
If this trip sounds like a blast, take a look through our pages, get some friends together, and let us know. We look forward to finding the right cabin for you and welcome you on board the 2024 Furry Cruise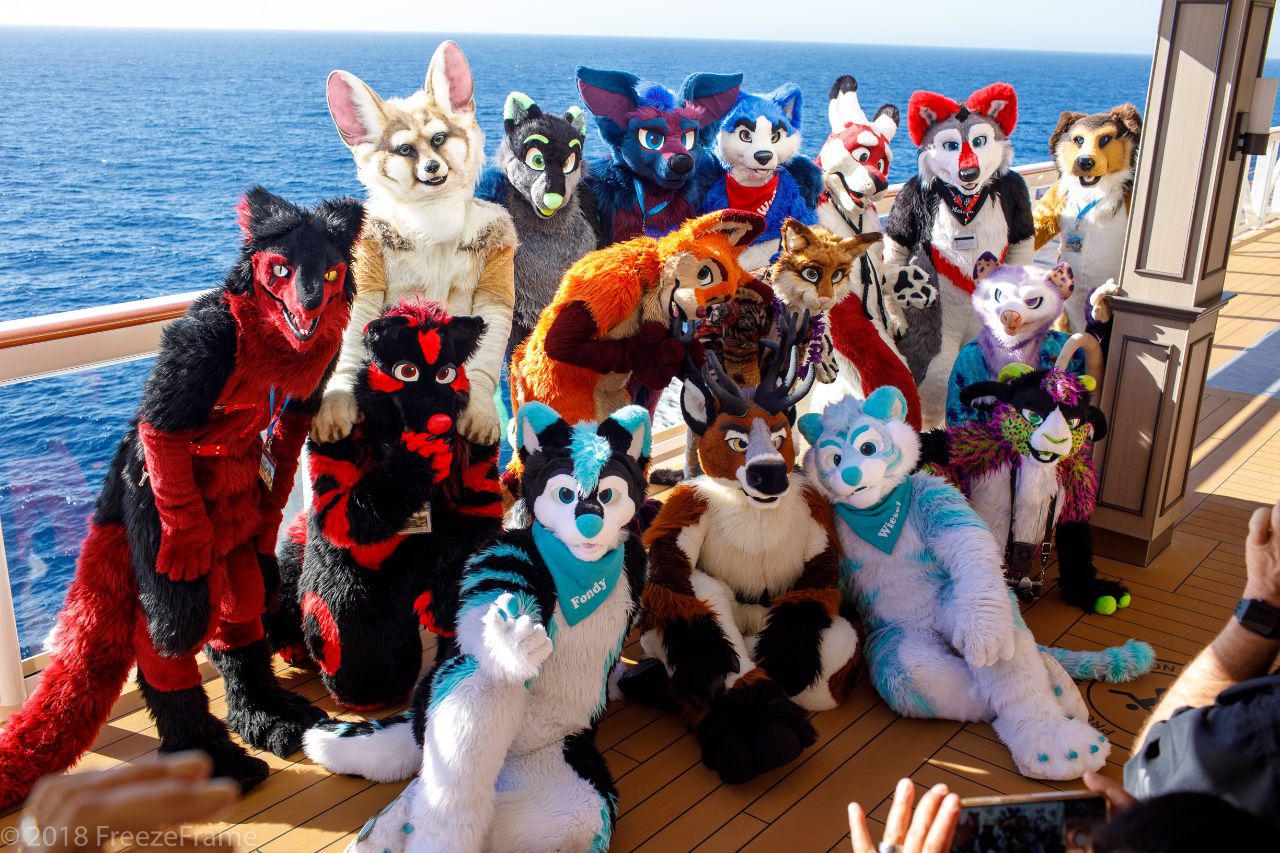 Covid-19 policy:
At this time there are no requirements for our 2023 sailing, and we will try to keep you up to date IF that changes.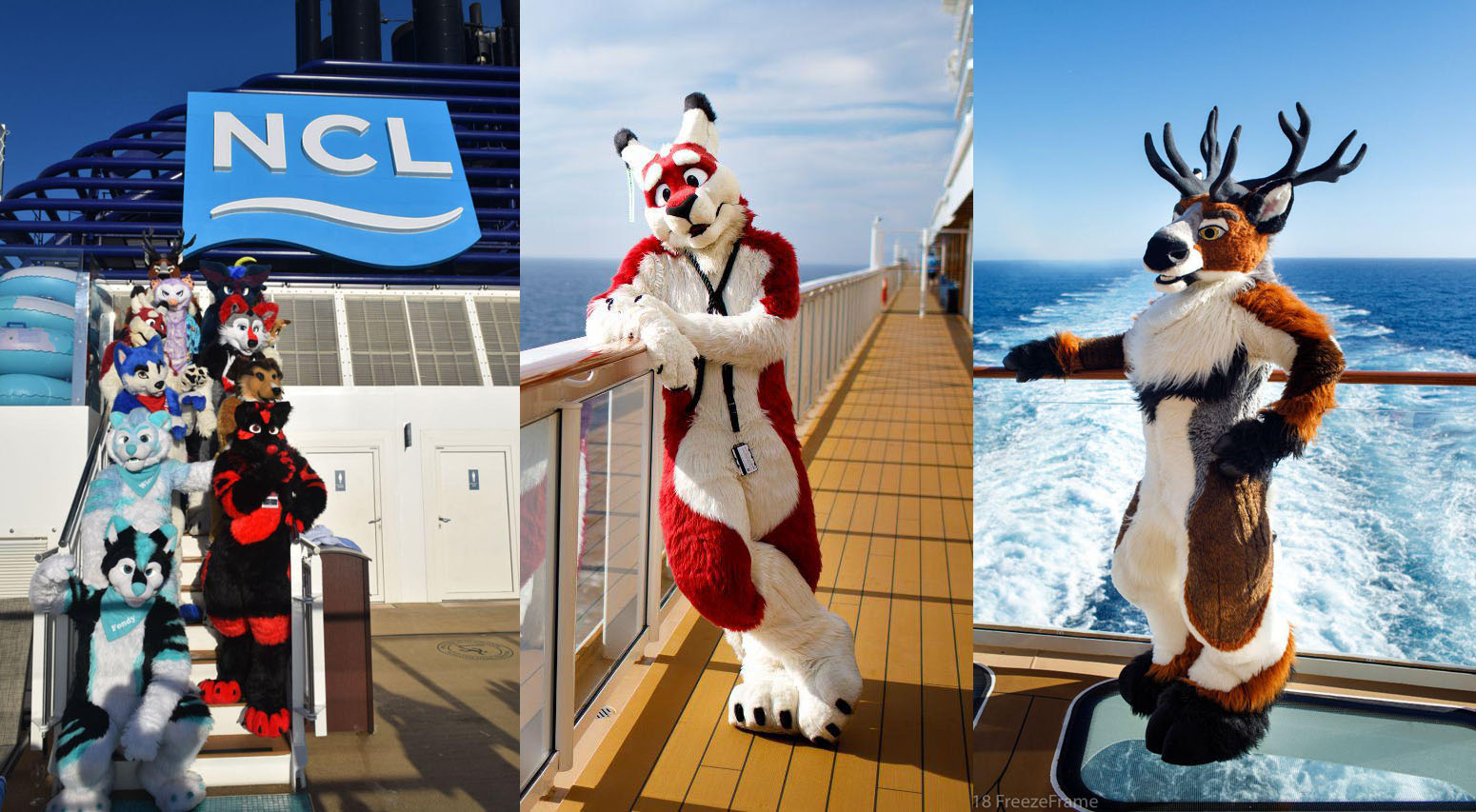 If you have any questions just email furrycruise@comcast.net